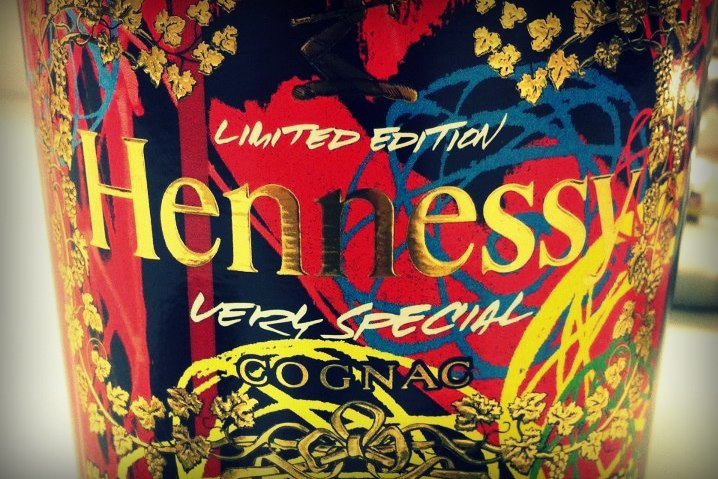 Last Wednesday afternoon we went on hand's down the best excursion of 2012. The eight hour venture, sponsored by Hennessy,was in celebration of their newest bottle collaboration with famed street artist, Futura. A nice follow-up to last's year's KAWS alliance.  The cognac company whose mantra is "Never Stop. Never Settle." did just that for this union.
4pm – 6pm
The day started at LDRS sneaker and streetwear store in River North. Our group, which was made up of other local media and bloggers, was given refreshing cognac Mojitos and led to a party bus. Yes, there was a stripper pole. No, we did not use it. There, local artist, Nick Marzullo of  Pawn Works took the ropes and gave us a guided tour through Chicago's West Loop and Pilsen neighborhoods to see some of the city's most important street art murals. A few notable stops included, both ROA's, Nice One, and Guia.
6pm – 8pm
After our Chicago street art tour, the party bus let us off at contemporary American bistro, The Storefront Company in Wicker Park. There we had light bites, cocktails, and mingled with the man-of-the-hour, Futura. The abstract street art pioneer who rose to fame in the 80s (alongside the likes of Haring and Basquiat),  posed for pics and answered questions. Accompanied by his daughter, Tabatha McGurr, who you may know from the MOB blog, he explained that the warm tones of the cognac were the leading inspiration behind his label. Before our departure, each get got a swag bag with a signed bottle.
8pm- Midnight
After our media jaunt, we headed over to the private VIP bash at Violet Hour in Wicker Park. The dark venue was filled with Chicago's urban scenesters and specialty cocktails were being slung left and right by the hot spot's experienced mixologists. The Windy City Soul Club kept the party going with deep Motown cuts and rare r& b hits until Midnight. The amped up crowd was hesitant to dispurse so many fled to Big Star's neighboring taco window to cap off the night properly with a little pork belly. Us included. 🙂
Needless to say, we spent the next two days drinking water. We're actually still recovering. Check out some of our pics and you'll see why think it was alll worth it…