Let's get one thing straight, I'm not the kind of girl who talks about my wedding. Of course, I have a secret wedding Pinterest but it's a catchall for things I randomly stumble upon more than a vision board.
With that said, the moment I sat down at our dinner table at Crow's Nest in Montauk, I said, "I want to get engaged here." After two bottles of wine, "I want to get married here."
The view and interiors are breathtaking. The food is IN-SANE. Probably the reason why the wait is usually around the likes of two hours. Worth every second.

If you look closely, you might be able to see Nicole Richie. She was dining next to us after the Revolve Hamptons party she hosted. The Crow's Nest in Montauk is celeb heaven.
So many starter options to choose from. We could hardly decide. For 6 people we got – Ricotta, Buratta, and a Kale Salad.
Hands down one of the best apps I've EVER had. Ricotta believe me on this one…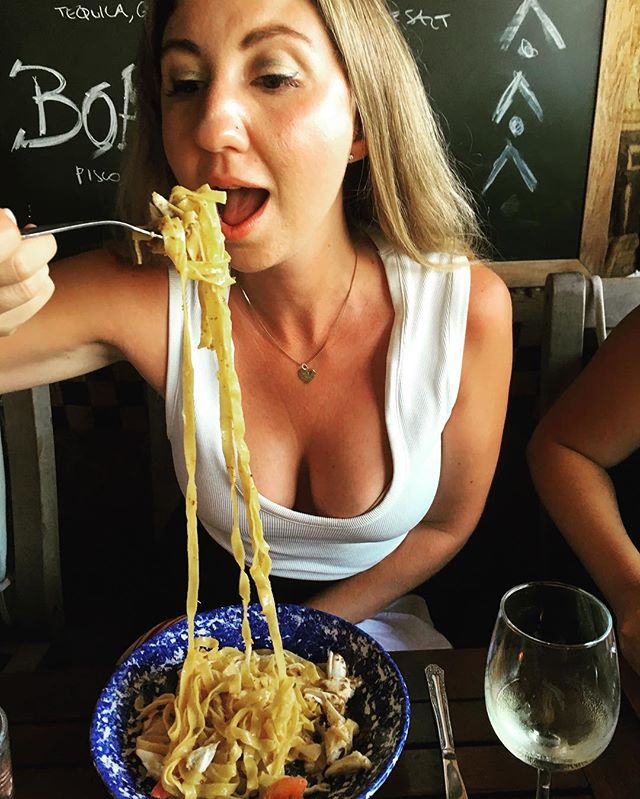 Blue crab claw tagiatelle – it was love at first bite.
—
The Crow's Nest
4 Old West Lake Drive, Montauk, NY 11954
(631) 668-2077
http://crowsnestmtk.com/