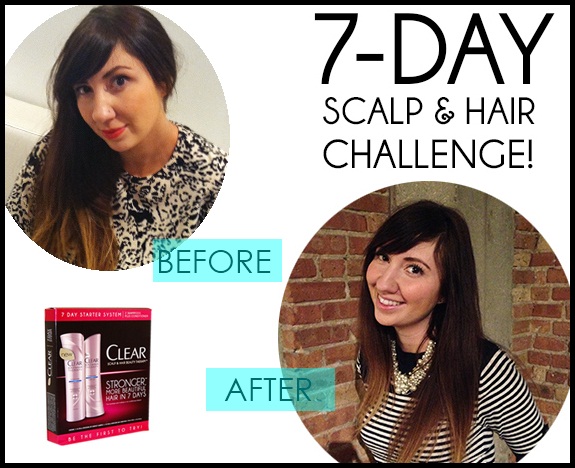 Recently our friends at Beauty High and Clear presented a challenge we were more than happy to accept. They dared us to take the 7 day Clear Scalp & Hair Challenge and NOT come out stronger and more beautiful hair. We had our doubts.
First, multi-step hair care programs are a big fad in the beauty industry right now – how would this one be different? Second, and most important, we're devoted to our colorist. (The jig is up… I'm a bottle brunette!) A product line that helps us keep our color in check is a MUST so we were ready and willing to give Clear a chance.
Was this one was IT?! Read more about our woes in our "before" post then check  the results on BeautyHigh.com.  Let's just say we found our latest obsession.
For more information about our relationship with CLEAR SCALP & HAIR BEAUTY THERAPY™ click here: cmp.ly/3