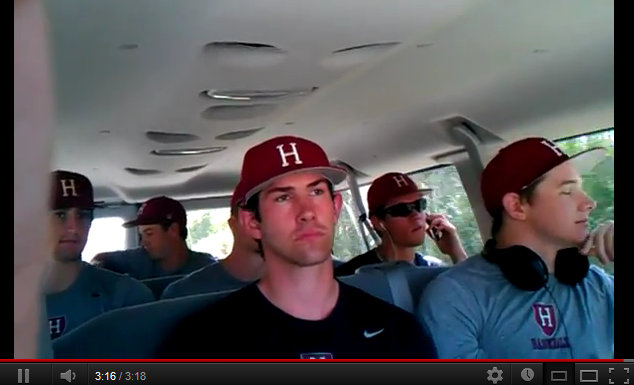 If you're obsessed with Carly Rae Jepsen's song "Call Me Maybe", you're not alone. We all are – me, you, our BFFs, gay husbands, and…Harvard's baseball team? Apparently, the brainy-jocks recoreded themselves lipsynching the pop hit and it already has over 2 million views on Youtube.
It's a fine internet video. Cute and well choreographed. Nothing compared to Huey Mack's cover, though. I think I'm just mad because no one got excited when that rap song came on. What's that all about??
Butttt, this viral video does have one MAJOR draw – the dudes are babes! Especially the smokebomb leading the performance. I don't know his name but anyone who does can feel free to pass this post along and tell him to email me, maybe.