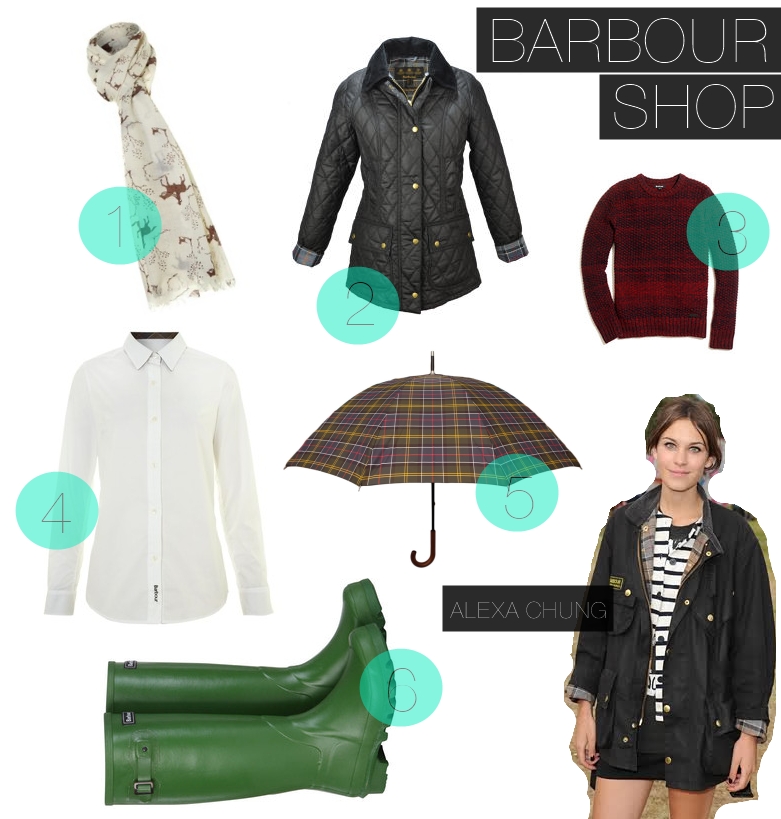 In the US the first thing that comes to mind when you hear the word "Barbour" is an old guy with a pair of clippers and a straight razor. Ask anyone from the UK their thought and we guarantee you'll hear "quality outerwear" more than a few times.
Barbour is a very much like a British version of Ralph Lauren. Since the 1890's it has symbolized traditional Britannica – hunting, equestrianism, and English countryside life. Today, you don't need to ride a horse to love the brand. It is carried in the US at J. Crew and we can bet that every girl that reads the catalog has her eye on a classic Bedale Jacket (though Alexa Chung may have had a little hand in that).
Aside from it girls, investment bankers ($__$) in the Big Apple also love Barbour. If you want to spot one in the fall just look for the guy in a navy blue quilted Liddesdale or Chelsea in the West Village/Midtown/TriBeCa. Soon enough, the Chicago Loop traders will follow suit when a flagship store opens in the Gold Coast next week. Although, it is the second locale for the brand in Chicago (the first is in Lincoln Park) we think this is the one that will make Barbour the next big thing in Chicago. That's because even non-prepsters need sensible cold weather items that isn't a North Face.
Here are 6 Fall Fashion items we're eyeing for the chilly months ahead…
1. Horse Print Wrap Scarf, £80 2. Quilted Beadnell Jacket, $459 3. Danby Marled Sweater, $149 4. Naddle Button Down, £70 5. Tartan Golf Umbrella, $69 6. Unisex Town and Country Wellington Boots – Green, £32